Summer Camps
Boone, NC
3rd-5th and Middle/High - (Please note: K-2 is SOLD-OUT And our Middle/High camp in Boone is only accepting boys.)
Beauty on Broadway
Jul 17 thru Jul 20 | 9:00am - 3:00pm

This is it! Our summer camp in Boone this year highlights the songs from the new Disney film "Beauty and the Beast." Songs from the Animated movie, the Broadway show and the new "live action" feature film will be joined with other great Broadway classics to make this years camp a timeless sensation.

Students will learn singing technique, acting and musical theatre dance. Camp will be lead by David Chernault ( Disney's Finding Nemo the musical, Annie national tour) and Jordan Squires (Universals "Sing It" and the new "Jimmy Fallon" singers) Miss Amy, Miss Addi, Miss Naomi and Mrs. Sheryl will all be there too.

UPDATE: K-2 camp in Boone NC is SOLD OUT. And our Middle/High camp in Boone is only accepting boys.

If you'd like to be added to our waiting/mailing list, please fill out the registration form but DO NOT submit payment. We will contact you if a space opens up.

register now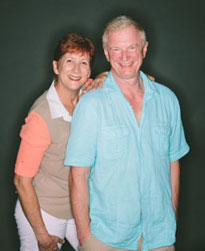 Location
Studio K
289 Daniel Boone Drive,
Boone, NC 28607
ATTENTION: NEW CAMP HOURS
Camp will be held Monday July 17 - Thursday July 20
Camp hours will be 9:00 am to 3:00 pm (Student drop off will begin at 8:45)
Our show is at 6:00 pm at Alliance Bible Fellowship Church. All students need to arrive at the church by 5:00 for staging prior to the show.
Alliance Bible Fellowship address:
1035 North Carolina Hwy 105 Bypass,
Boone, NC 28607
This year Alliance Bible Fellowship is not available for a Friday night performance, so we're making a small change. We've added an extra hour to each day and performing on Thursday night.
What happens at camp?
Here's a sample of what a days schedule looks like:
9:00-10:00 Warm ups to include dance and vocal and group songs
10:00-12:00 Divide into different age groups to learn music and choreography
12:00-12:30 Lunch
12:30-2:00 Continued small group work
2:00-3:00 Large group work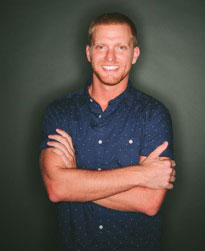 What do I need to bring to camp?
• Bring your lyric sheets in a folder with your name on it. (a file you'll receive via dropbox to download and print)
• Bring a pencil.
• All students should bring a bag lunch each day with drink. No sodas please.
• 2 light snacks
• Due to allergies, we are a peanut free camp.  Please NO PEANUT SNACKS OR LUNCHES.  Thank you for your understanding.
• CLOSED TOE SHOES. Please no sandals, flip flops or bare feet.
• Wear clothes that you can move in. We'll be dancing and sitting on the floor. It also can get hot so shorts are a good idea.
• Please let us know if your child has any allergies or anything else we need to know to help them have a wonderful week.

What happens next?

A few weeks before camp we'll make available mp3's and lyric sheets of the songs we'll be doing via dropbox.  Download the files and print out the lyric sheets.  We will have a very limited available with us.  Start learning the songs on your own.  The more prepared you are, the better your chance of being selected for a solo.   We'll be assigning solos right away so be ready on day one.  

Are you ready?  Than go to our registration page and secure your spot.  Our camp has sold out the last 2 years so secure your spot now!  We look forward to catching up with all of our old friends and making new ones!  See ya this summer!