Spring Break Camp!
March 17-21
Don't miss out on the greatest week ever! March 17 – 21 from 9:00am – 2:00pm. Next Generation Kids will be transformed into a FROZEN adventure!
Sing the songs • Dance great choreography • Create FROZEN arts and crafts. • Perform for your friends and family on Friday night the 21st at 6:00pm!
This camp is for K – 5th Grade with age appropriate activities designed for K – 2 and 3rd – 5th. The cost is only $175.00 for a FROZEN adventure you will not forget!

Summer Camps Begin
June 2nd
We are now accepting registrations for our Summer Camps. Click here to find out more.
Don't miss out - Sign up today!
Summer Camps in Boone
June 23rd
K-2, 3rd-5th and Middle/High
Screen Favorites - ONE WEEK ONLY!
Jun 23 thru Jun 27 | 9:00am - 2:00pm

FROZEN, Shrek, Enchanted, all of your screen favorites. Come SING the songs, DANCE great choreography, CREATE and PERFORM for your friends and family on Friday night the 27th! Something for everyone! register now
Welcome to
Next Gen Kids!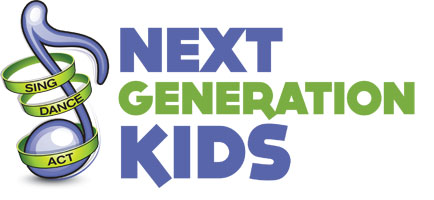 Next Generation Kids is beginning it's 17th year of training up the next generation of performers! Our training in singing, dancing, acting & piano has prepared students for productions on a local and national level. Our students have earned honors at thespian competitions, played leads in area and school performances, and done recording sessions for national TV shows. We've even had 3 students go on the Broadway National Tour of Annie. Many of our NGK alumni have earned college scholarships in the performing arts. We hope you'll join the excitement as your child begins the journey of a lifetime!
Sheryl and David Chernault
share what makes Next Generation Kids so special
Join Our
Email List